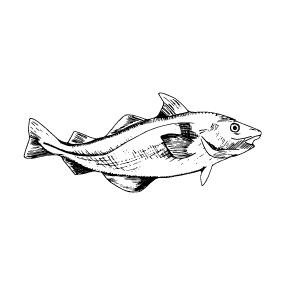 Out of the Blue is Chorlton's fishmonger - the only dedicated provider of fresh fish and seafood in this popular suburb of Manchester. It holds the award for Best Food and Drink Outlet from The Co-operative Manchester Food and Drink Festival.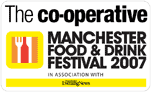 Whilst awards are great accolades, more important to owner, Dave Yarwood is just how much the customer base is growing and how they are voting with their feet.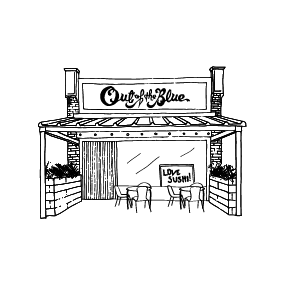 Out  of the Blue has been established at these premises on Wilbraham Road, Chorlton since 2003. Dave Yarwood initially began trading in central Manchester - from the Arndale Market - until he purchased Inshore Fisheries.
The shop has benefited from a recent refit, creating clean and simple lines that our customers really like. We stock 'everyday fish', such as cod, plaice & salmon, as well as specialities such as wild turbot and native lobsters, and everything is reasonably priced and great value for money.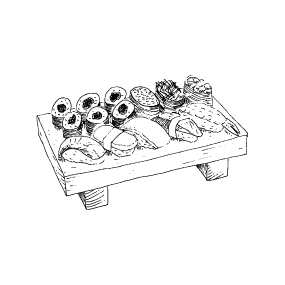 We have our on site Sushi Chefs who select and prepare only the finest Sashimi grade fish and often have a 'Sushi of the Day'. Only the very best quality fish is sourced by ourselves. This way we ensure that the sushi you buy is the freshest around. The chefs will also prepare bespoke sushi platters to your taste within a few hours notice.
Unlike most supermarkets, the fish from Out of the Blue is hand-picked and purchased on a daily basis from selected vendors. The shop has deliveries daily and often 2 or 3 times a day.
Out of the Blue sells seasonal products: line-caught Cornish fish, (90% of our fish is wild), freshwater fish, shellfish, game, free range poultry and several organic products.
We also sell a small selection of seasonal vegetables to accompany the fish; a vast range of deli products, from black linguini to fresh coffee.